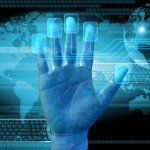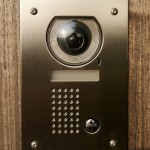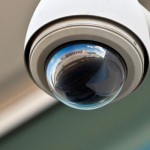 Advanced Connections. Inc. state-of-the-art security and access control solutions and expert team can provide a scalable, robust solution that can be customized to fit your business and security needs. Our Security & Access Control Systems allows us the flexibility to provide the most cost-effective solution.  The open system technology utilizes your IT infrastructure and enables integration with various VMS platforms and devices to achieve operational efficiencies in all your security needs.  With a turn-key solution and software that is robust and user-friendly, your access system will help you manage your employee security and send you real-time updates via e-mail or SMS text.  Knowing you can help to protect your employees and business against damage, theft, or potential harm may be a benefit you can't put a price tag on.
Multiple Angle Approach
Utilizing a custom combination of CCTV, access control, biometric, and intrusion detection, we design and install the system your organization needs to manage security. Our systems are designed with the latest technology along with the ability to expand and upgrade as your needs change.
Unparalleled Security Expertise
Advanced Connections maintains a Technical Department with the experience and talent to design and install seamlessly integrated security solutions for your business. Combined with our cabling expertise, we can integrate your security into an existing network or build a stand-alone security network, including the wiring and fiber infrastructure, routers, and network switches.
Security Through Complete Control
The most advanced security system is useless unless you, the client, have complete control over access and security of your facility. Our security management systems put you in complete control after installation.
Our Access Security Partners include:
Our Access Security Partners include:
S2 Security    |     Infinitias    |    Continental Access   |   AMAG Technology
Complete Surveillance,  Security & Access Control Systems of Varied Types
Some of our Many Projects Include:
Campus and  School
Apartment and Multi-
Hotel Card Reader
Office Entry Systems
Warehouse AccessHospital
Church
Construction S
Building Entry Systems
Parking Garage


Access Control

Biometric identification
Door entry systems
Electronic gate systems
Elevator control
Man traps, indoor/outdoor turnstiles
Parking & vehicle entry systems
Programmable logic controls
Time & attendance system
HID
Range/Proximity


Maintenance and Service:
24/7 x 365 responsive service
Customer Training
Factory-trained Technicians
Full-Coverage Service Agreement
Remote Diagnostic Support
Specifically Tailored Agreements
Testing & Inspections
Contact Us Now for a Free Quote!
Offices:   Dallas/Fort Worth * San Antonio * Houston*Lubbock